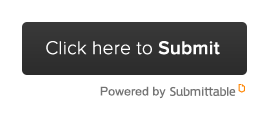 Editors can be a mean-spirited, small-minded, indiscriminate, parochial, and sometimes vindictive bunch.
Understanding that this is just the way it is, we are offering our REJECTED WORK/FOUND ART CONTEST AND ANTHOLOGY.
Send us your poem or flash fiction piece or short story or novel excerpt or artwork image – any work of art that has fallen victim to myopic and unimaginative editors.
We want your rejected work. We are sure that beautiful artwork is being shamefully misunderstood and willfully neglected.
Turn things around. Some editor rejects your piece; turn it around and send it to us. Transform pain to promise. Redeem your rejections!
The work of art we like the best will earn $100
The work or art we like second best will receive $50.
Four honorable mention submissions will be paid $25.
All accepted rejections will appear in the anthology.
DETAILS BELOW:
NOTE – Follow us on our website to stay current on our FOUND ART ANTHOLOGY submissions and contest results. See follow button at the top of the righthand sidebar on our homepage.
RAR is looking for your REJECTED prose, poems and artwork (all media) that use content and form to express powerful emotions, aesthetics, ideas and/or revelations. We do not discriminate against any genre.
The UnCollected Press FOUND ART ANTHOLOGY will appear In Print and as an Online Downloadable Publication. Artwork and writing also may be posted to RAR's home page as a Featured Work of Art. The In-Print version of the FOUND ART ANTHOLOGY is a high quality, perfect-bound, full color cover and interior production. We use coated paper to present the artwork in the best possible way. Author BIOs, which may include web and social media channel addresses, also appear in both versions of the book. The book will be sold in online and storefront book sellers.
NOTE: – The Raw Art Review is no longer offering a contributor's copy for works published in its journals and anthologies. The cost of producing this book is very high and sales of the book are typically low. We have therefore reduced the reading fee for submission, will offer all contributors a free electronic version of the FOUND ART ANTHOLOGY, and will offer the printed version of the FOUND ART ANTHOLOGY for sale from the UnCollected Press Website and other bookseller sites.
Submissions may also result in the artist/writer being selected as a Featured Artist in a dedicated gallery or library accessible from the RAR home page. (See Featured Artist Page).
Artists whose work generates particular interest among our editors may be invited to submit a manuscript for book publication of poetry, prose (fiction or non-fiction), and artwork.
There are no rules of form and content. The sole criterion for acceptance is the power of the emotional/psychological/spiritual/physiological impact on editors reading the poem. A piece of writing or artwork can be tightly wrought and beautifully organized or wild, unruly, and improvisational.
There are no trade-craft expectations or requirements. Single or double space, left-center-right alignment, long lines/short lines, standard use of punctuation or use of line breaks to set a poem's rhythm, etc. NOTE: we attempt to maintain as much of your formatting as we can in the book production.
GOOD ENOUGH IS PERFECT – TYPOS – we understand it is difficult to catch all typos and other "errors". We will presume a typo or error is volitional, so for the purpose of maintaining your intent for the writing or artwork it is in your best interest to review carefully, get help from others, etc. NOTE: If you need line/copy editing for this submission or any other manuscripts, RAR Editors are available. Email us at editor@therawartreview.com for details and an estimate.
Review of writing and artwork is blind. Please do not put your name or any other identifying information on your manuscript pages.
BIO is not required at this time. You can include a BIO and publication history in the cover letter if you want, or you can use the cover letter space provided on the submission form to tell us about your artwork. Feel free to skip the cover letter entirely by putting something like "No COVER LETTER" in the field or by leaving the field blank. NOTE: We do read and enjoy cover letters, but never before selections have been made.
Editors are prohibited from rejecting writing or artwork on first review. All writing and artworks get at least 2 reviews before a decision is made.
Editors assume you are smarter than we are. We will strive to understand your intention, stay open-minded and try to avoid imposing our presumptions on your work. We will never use irresponsible, misguided, and self-aggrandizing slurs to describe your work like "purple writing" or "that technique is a gimmick".
We may use writing and artwork that has been accepted on a revolving basis during the submission period as blog posts on The Raw Art Review's home page.
There is a $10 reading Fee for submission. We are also offering a $10 expedite fee. Expedited work is reviewed and a response given within two weeks.
We value the slush pile. (Not a derogatory term among our editors). Writing or Artwork is not rejected as much as it is "completed" and saved, with your permission, in the slush pile for future consideration. We will of course seek your permission before anything in the slush pile is published and lay no claim to saved works.
3 poems or 1 short story or 5 photos of artwork per entry. You may enter as many times as you like but the $10.00 fee applies to each entry. NOTE: We generally cannot publish stories that are more than 3000 words. This is not a strict limit but is a guideline. If the story is too long for the FOUND ART ANTHOLOGY but we like it, we may ask for you to submit an alternative and, occasionally, will publish a story longer than 3000 words. It also could lead to book publication.
Simultaneous submission is fine.
Previously published writing or artwork is fine if you own re-publication rights. We are happy to credit the original publisher upon your request.
Deadline for submission is SUNDAY, MAY 30, 2023.
Please use Submittable for submissions. Submittable accounts are free to submitters, and the tool is great for organizing and tracking submissions. If this presents a hardship, please email us at editor@therawartreview.com about direct email submission.
We recognize that the fee may be a deterrent for some submitters who are challenged by financial hardship. We consider a limited number of requests for financial aid in covering part or all the fee. Please send an email to editor@therawartreview.com to make a request for financial aid. PLEASE NOTE: UCP/RAR has its own financial challenges, so please do not request financial aid unless it is absolutely necessary. Thank you.
RAR has implemented a "3 Strikes and WE are out" rule. If you have been declined for publication in 3 OR MORE SEPARATE SUBMISSIONS, please notify us at our email address – editor@therawartreview.com. Your next submission to any Journal Issue or Contest will be free, and all of our editors will be notified to pay particular attention to your submission. NOTE – This is 3 separate submissions – not 3 works submitted as part of a single submission.
UnCollected Press will reject all manuscripts that in the opinion of the editors intends to promote racist, homophobic, misogynist, and other idealogies that target hate speech toward any persons of any race, creed, color, and religion.