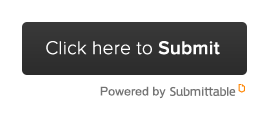 UnCollected Press is seeking manuscripts of poetry, fiction, non-fiction, comix and visual art portfolios for its UNCOLLECT PRESS 2023 BOOK PUBLICATION CONTEST.
NOTE: All manuscripts are eligible for publication. If you would like us to look at a manuscript that doesn't fit any of the listed categories do not hesitate to submit your manuscript. We are open to all potential publications. (Last year's books included a "skin art and poetry "publication.
Email your questions to editor@therawartreview.com.
To see a sample of books published by UnCollected Press, please follow this URL:
CONTEST TERMS:
1. A minimum of ten (10) manuscripts will be accepted for publication. UnCollected Press will partner with the author/artist to plan, design, develop and print a book that strives to achieve a high standard of production and to meet the author/artist's expectation.
2. Selection of winning manuscripts will be "rolling". Announcement does not wait for the end of the year or the end of the contest. We will select winners on an ongoing basis and add the manuscript to the production queue as soon as a manuscript has been selected as a winner.
3. Publication with UnCollected Press will include payment in first run copies and eligibility for royalties from sellers. Publication will also include help in establishing global distribution to online retail sales platforms, including but not limited to Amazon, Barnes & Noble, Ingram, Lulu, Indie Books (network of hundreds of small book sellers), Google books and others. (Participation in the global selling network is optional and entirely up to the author.) UnCollected Press will also make recommendations to the author for book contest and award submissions and submissions to reviewers like Kirkus and Publishers weekly. Terms of publication, compensation, book distribution & sales, and advisement will be included in a contract.
4. There are no rules of form and content. The sole criterion for selecting manuscripts is the power of the emotional/psychological/physiological spiritual/ impact on editors reading the stories. NOTE: We will attempt to adjust production to the formats of the writing and artwork within limits. UnCollected Press will entertain alternative trim sizes, including non-standard sizes, understanding that non-standard footprints may limited access to online sales platforms.
5. There are no trade-craft requirements for the draft you submit.
6. GOOD ENOUGH IS PERFECT. UCP editors will not reject a manuscript based solely on typos, grammatical errors, or other errors of form. We understand it is difficult to catch all typos. NOTE: we will presume a typo is volitional, so for the purpose of maintaining your intent for the writing or artwork, it is in your best interest to review carefully, get help from other readers, etc. NOTE: Authors will be required to submit a "publication ready manuscript" with the start of production (if the manuscript is accepted.) UnCollected Press offers development, copy and line editing services at $40 per hour. An estimate to copy/line edit your book will be provided in advance.
7. Acceptable formats for submitting a manuscript include Word, Google Docs, RTF Word Processor, PDF, and embedded email message.
8. Review of books is blind. Please do not put your name or any other identifying information on your pages.
9. Simultaneous submission is fine.
10. Reading fee for the contest is $35. RAR is offering an expedite fee of $25. Manuscripts that are submitted with the payment of an expedite fee will receive a decision within 30 days.
11. Previously published writing or artwork can be included in the book provided the submitter owns the rights to re-publish. We are happy to recognize the original publisher on the back-matter page or at other summary locations in the book. Previously published books are not eligible.
12. Deadline is DECEMBER 31, 2023 – REMINDER – Acceptance is rolling and does not wait until the contest is over.
13. Submissions are read and considered in the order that they are received unless expedited. Expedited submissions are queued at the front of the list.
14. Please use Submittable for submissions. Submittable accounts are free to submitters, and the tool is great for organizing and tracking submissions. If this presents a hardship, please email us at editor@therawartreview.com.
15. UnCollected Press is NOT a vanity or self-publication press. We select manuscripts on merit based on criteria of both content and form. We are looking for manuscripts that are beautiful and moving. We want to publish those manuscripts.
16. UnCollected Press will reject all manuscripts that in the opinion of the editors intends to promote racist, homophobic, misogynist, and other idealogies that target hate speech toward any persons of any race, creed, color, and religion.