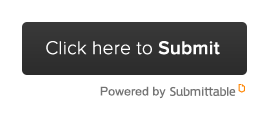 Go to this URL to see samples of past issue covers: https://therawartreview.com/journal-issues/
One (1) Winner will have his/her artwork featured on the cover of the WINTER/SPRING 2021 issue of The Raw Art Review: A Journal of Storm and Urge. Additional examples of the winner's artwork will be featured at multiple locations in the journal. Winner will also be presented as a "Featured Artist" on the RAR website home page and will be given his/her own Featured Artist Page on the RAR Website that will include up to 20 images of his/her work.
NOTE: We use a gallery style presentation of your artwork on our cover. We want your artwork presented without the distractions of text layovers (Journal name, publication date, etc.).
Runners-up and Honorable Mention contributors will have their selected artworks published in The Raw Art Review Winter 2021 Issue. A minimum of 2 runners-up and 5 honorable mention selections will be made.
We are looking for original artwork in any medium that manifests the energy and power of Storm and Urge.
Please send up to 5 photos of any artwork in any medium using any style.
Please include the Titles of your pieces. If they do not have titles please mark them Untitled.
The better the photo the better the post. We recommend you send images that you are happy with yourself.
Anything from photo-realistic to abstract art is welcome. Photos of paintings, drawings, sculpture, pottery, mixed-media, etc. are all welcome. Photography is welcome.
Simultaneous submission is fine.
Previously published or shown works are fine, as long as you own re-publication rights.
Current Deadline is MARCH 31, 2021. Deadline may be extended depending on volume of submissions.
Contest winner will be announced in APRIL 2021.